All the companies associated with Dr.Ganja have been price vetted.
I am always searching for new opportunities to make my stream of income from CBD better. And at the same time help people. I have found Dr.Ganja to be a plus to this ambition.
All the companies associated with Dr.Ganja have been price vetted. What that means is that the prices have been checked against actually what's in the product all these companies have passed. You are buying what they SAY they are selling!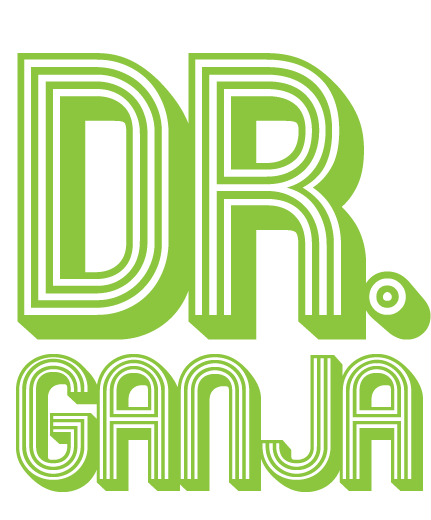 Aceso ~~ In 2015 Dixie Brands launched a company by the name of Aceso to specialize in health and wellness products. The products are centered on the cannabis market and are continuously expanding to try new things, and bring new and exciting products to the world of CBD. Aceso's name came from Greek mythology and is a reference to the goddess of healing. They are a company that holds a strong belief over the power nature holds toward delivering health and wellness. The Aceso company mission is based around the foundation of how hemp along with other naturally grown herbs such as lavender and tumeric house incredible qualities that can bring relief to people everywhere and anywhere.
Be Tru Organics ~~ This is a company that is passionate about hemp-derived products and their passion stems from personal health challenges that they met by using these products. Through personal trial and tribulation they learned the power that plants and herbs could offer people, and the relief associated with approaching things with an open mind. Be Tru Organics offers a variety of products that are hemp-derived, and are of the highest quality to help support the mind, body, and soul. They also have a certified promise that their products contain no harmful pesticides, chemicals, or anything of that nature.
Bluebird Botanicalsis a company that specializes on hemp-derived products, specifically supplements, CBD, and a variety of items that fall within that realm. It was founded in Boulder, Colorado in the year 2012. After impressive developments it went from a company that began with a single product line, and grew to something much more impressive.
Bluebird Botanical's company mission is the continuous quest to create positive development and impact on humanity, daily. Their belief is that by offering high-quality hemp products, and by putting in genuine time and effort to educate on what hemp has to offer, that their products can create breakthroughs and provide the reliefs and comforts that CBD is commonly associated with.
Buddha Teas is a company that recognizes the healing properties associated with warm brewed beverages, but it goes so far beyond that. Buddha Teas believes that by delivering additive-free options for teas that customers all over can experience an incredible experience that soothes the mind and soul by drinking what they have to offer. Buddha Teas pride themselves around the fact that their products are organic, and made from fresh herbs and tea leaves. The company also loves to take a stance on education by providing knowledge and offering the willingness to converse with customers should they reach out about their products.
Blending their delicious flavors with the healing properties that are associated with CBD make the perfect blend for a beverage, which is where Dr. Ganja comes in. Dr. Ganja stocks a few of their most popular CBD-infused tea beverages and brings the power of this liquid to a brand new level of potential.
Cannabomb and Cannadips is a company that recognizes the comfort that CBD appears to deliver people and capitalizes on making consumption of such products delicious, convenient, and concealable. Cannadips bases its company around the concept of a journey in which they want to deliver the ultimate dosing method to its users. The company recognizes the values of consuming cannabinoids and as such they base their mission around enhancing the experience. Cannadips is about experiencing the CBD benefits without the needs for smoke, odor, or any form of delayed absorption. Cannadips are about delivering a timely dose of CBD, which is considered under a 10 minute time frame, and being able to get the effect immediately. The Cannadips currently come in three distinct, delicious flavors and Dr. Ganja carries each one.
Cloud N9neis a company that focused on the comforting effects of CBD and delivers them in a variety of different products. They offer products that are infused with CBD as well as having concentrated, natural herbs that further enhance and make the product all the more effective. Cloud N9ne's name comes from the feeling that you get when you consume CBD and other cannabinoid products, a feeling like you are sitting on the clouds. Cloud N9ne currently offers CBD syrup, gummies and edibles, and even a lip balm. There is a variety of flavors that make them all equally delicious and a matter of personal preference as to which one is right for you. The CBD syrup blends, the gummies, and the lip balm can all be found on Dr. Ganja.
CBD Daily has some special skin care and other popular products.
CBD For Life
CBD Genesis
CBD For The People
CBDfx
CBDistillery
Dr.Ganja
Due Santi
Dutch Natural Healing
Endoca
Extract Labs
Green Roads
Hemp-EaZe
Infinite CBD
Johnny Apple CBD
Koi CBD
Lazarus Naturals
Nu Leaf Naturals
Palmetto Harmony
Phyto Family
Sauc
Terphouse
Tree Of Life Botanicals
You can go to the main link for the Dr.Ganja here! And see a description of all the companies under the link "Brands".
~~~~~~~~~~~~~~~~~~~~~~~~~~~~~~~~~~~~~~~~~~~~~~~~~~~~~~~~~~~~~~~~
Besides the multitude of great products from great companies there is a lot more to the Dr.Ganja site!
~~~~~~~~~~~~~~~~~~~~~~~~~~~~~~~~~~~~~~~~~~~~~~~~~~~~~~~~~~~~~~~~
The CBD Reviews are real and you can see that most people are happy!
The Forum is a great place to ask questions or just learn from other peoples Questions!
The blog is full of interesting cannabis news!
There is even category links like CBD for pets!


CBD Pets
CBD pet products for dogs and cats and your other furry friends range from tinctures, to be taken internally, to topical options and even infused treats.
When it comes to helping your pet dog or cat or other pet relax, treat pain and other discomfort, not all medications are created equal. When the safety of CBD for pets was studied and understood, the potential for dogs, cats, rabbits and other animals became quickly clear. As CBD pets is a completely non-psychoactive cannabinoid, it won't affect pets negatively or get them "stoned." Instead, these CBD pet products work as a safe and easy to use health CBD pet supplement for all kinds of creatures.
And there is more and more. If you are looking for the best delivery method for YOU, now you have a choice in the matter and you can be sure that we are watching out for you!
Like I said in the beginning I am always looking for new opportunities and now we can work with a list of companies that have been vetted and are selling what they say they are.
If you are interested in just trying any of these great products go back up and click the big Dr.Ganja logo!
If you want to try affiliate marketing you can sign up and I will help you become profitable!
Just click here now for to sign up!
Its FREE to start!
If you want to talk about it start a conversation in the comments or send me an email at dennis@usagreenrush.com
Dr.Ganja seems like a great place to shop and a great opportunity to share CBD and cut down your cost!